Meet
the beast
Say hello to an animal like no other. Trained in collaboration with the experts at Walkinshaw, the new Amarok V6 W-Series is an aggressive, high-performance beast with an unbreakable spirit. Reared to rule the road, this enhanced Amarok is a force to be reckoned with.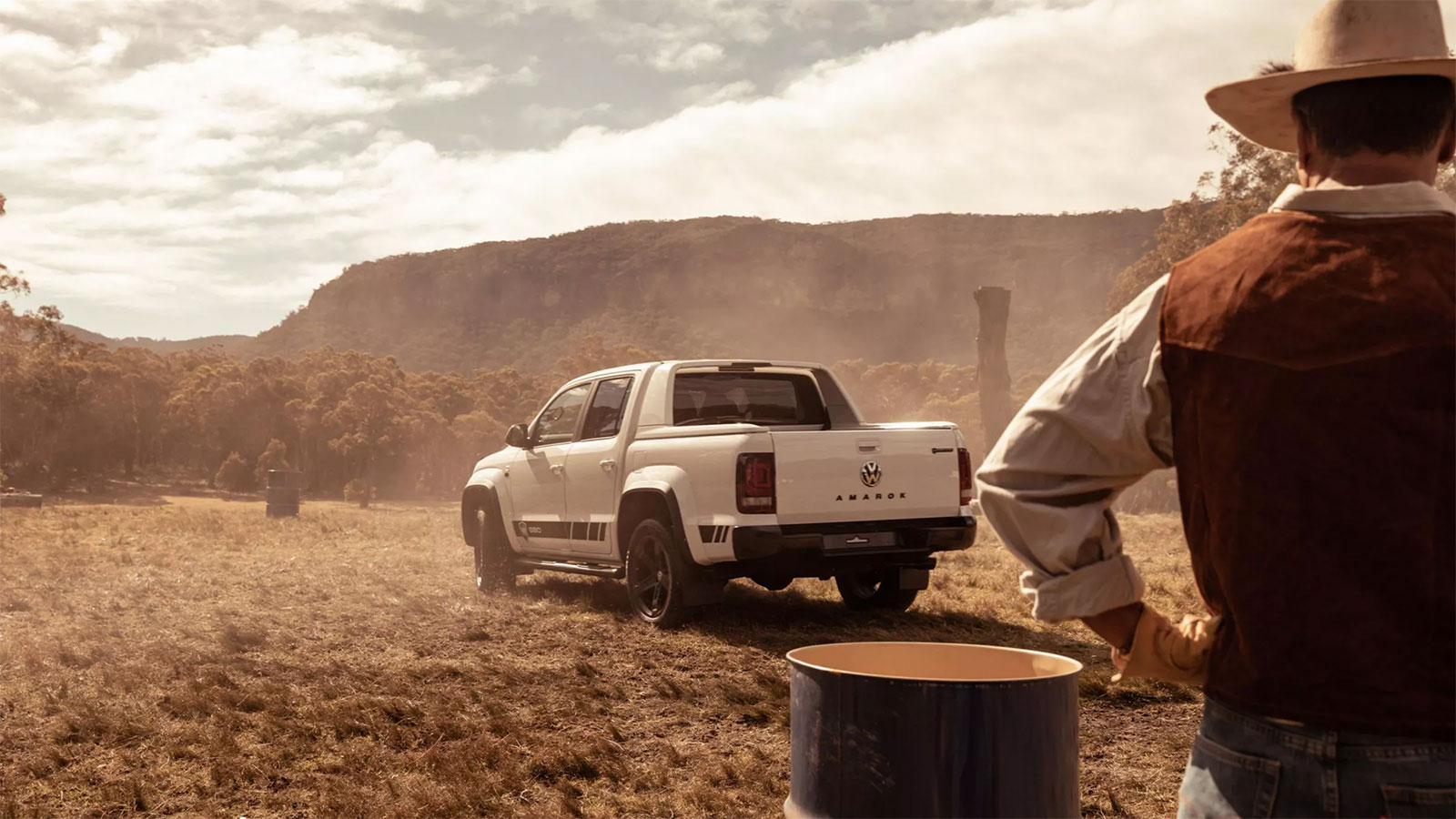 A new pack leader
Synonymous with success both on and off the track, Walkinshaw took the tough Amarok V6 ladder chassis and created a true performance machine. Tuned as a GT, the Amarok V6 W-Series delivers an exhilarating drive experience on all fronts.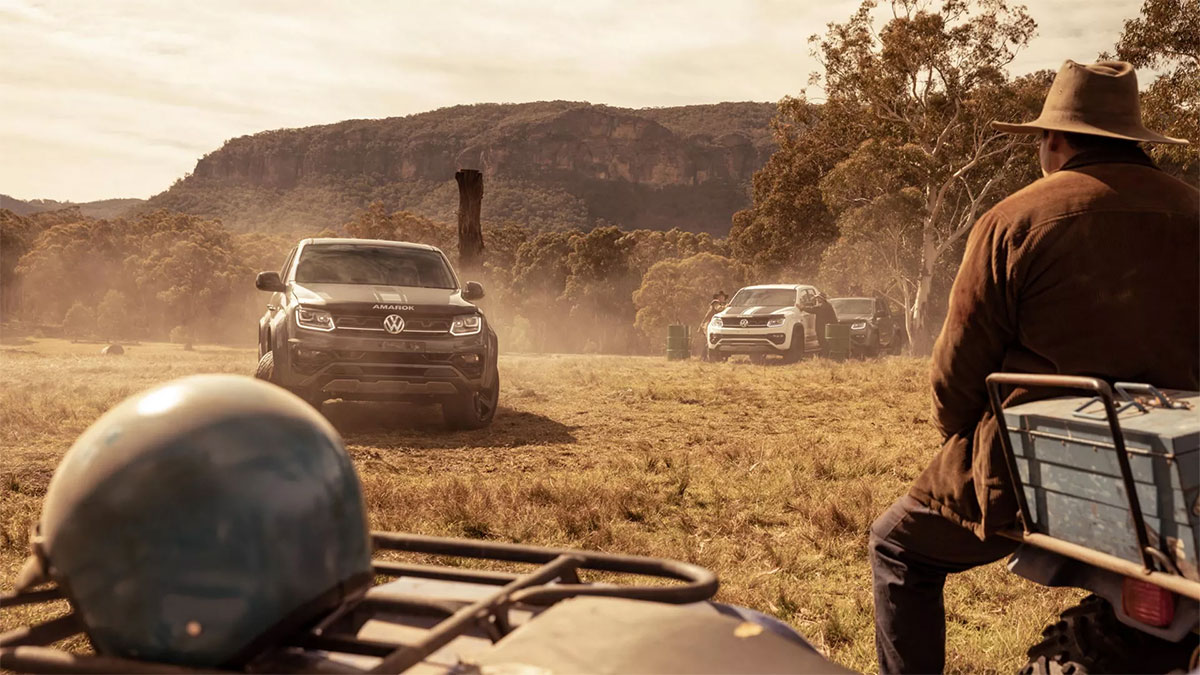 Steals the spotlight
Aggressively styled to reflect its abilities, the Amarok V6 W-Series earns itself an all-new front grille, wheel arch flare extensions, molded sports bars and custom forged 20" Clayton alloy wheels. If that wasn't enough, the unique decals and Walkinshaw branding is there to let people know it's in a class of its own.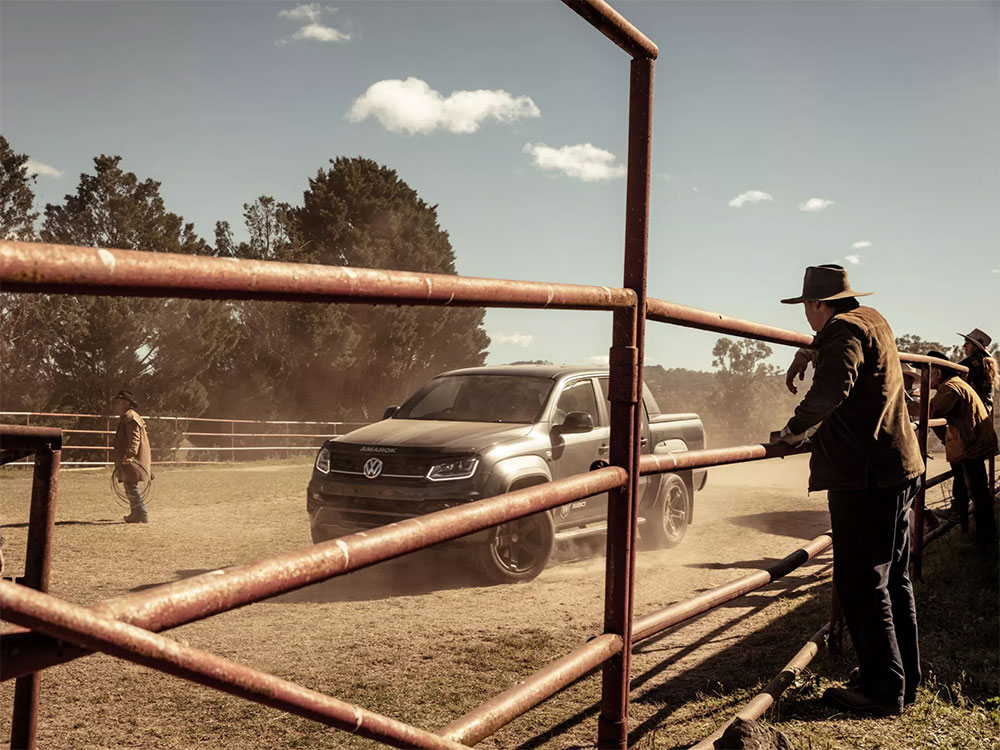 Moves like an animal
The Amarok V6 W-Series might be wild at heart but on the road it's as focused as they come. Engineered with superior steering, a retuned GT suspension and large Pirelli Scorpion ATR tyres, you'll find perfect balance wherever the road takes you.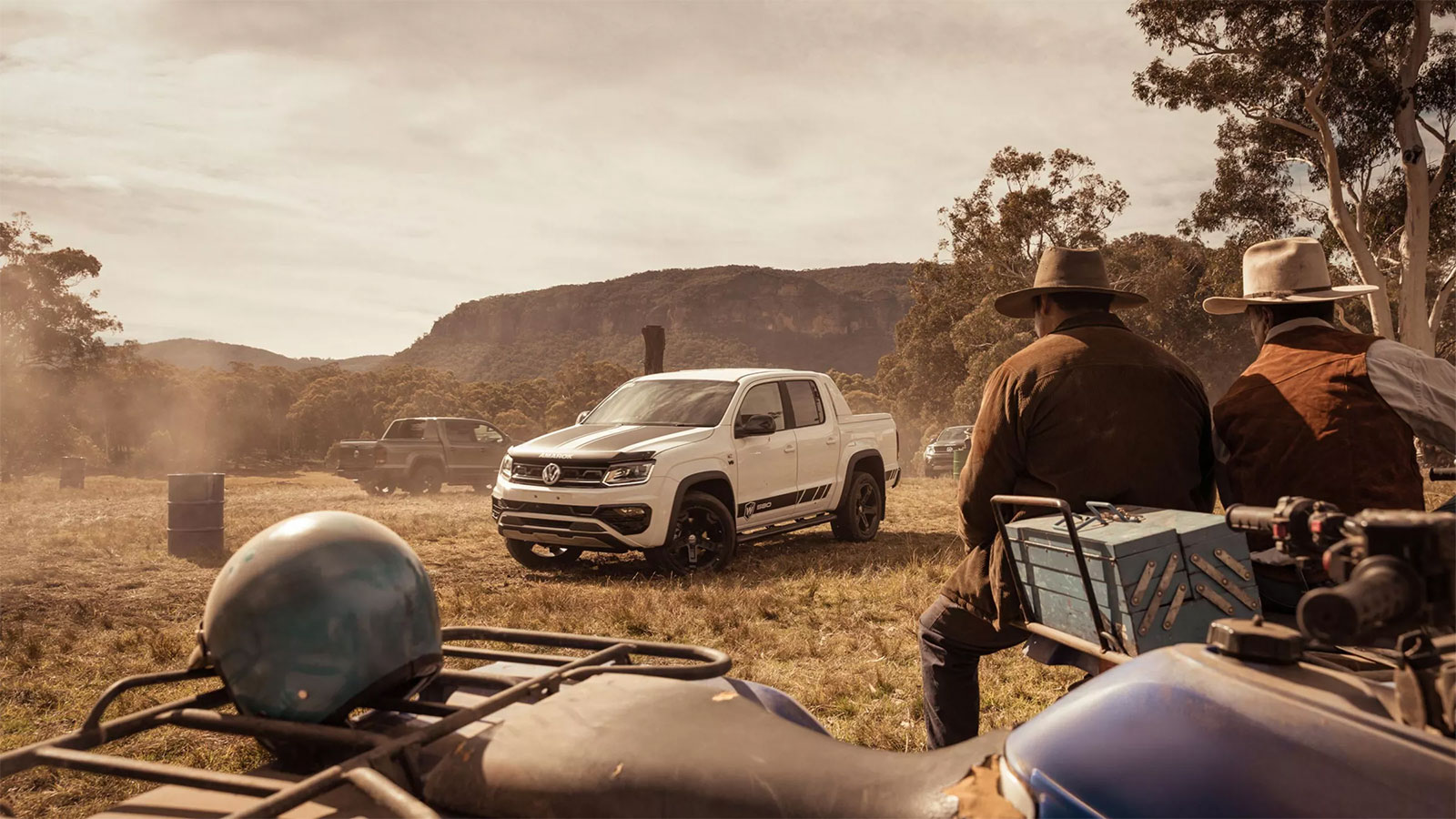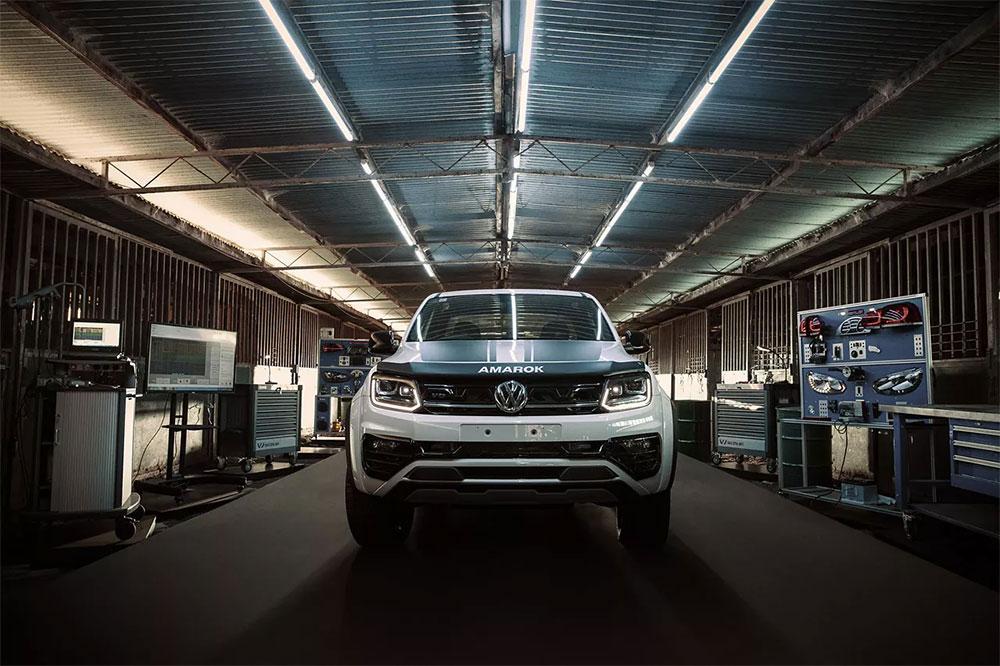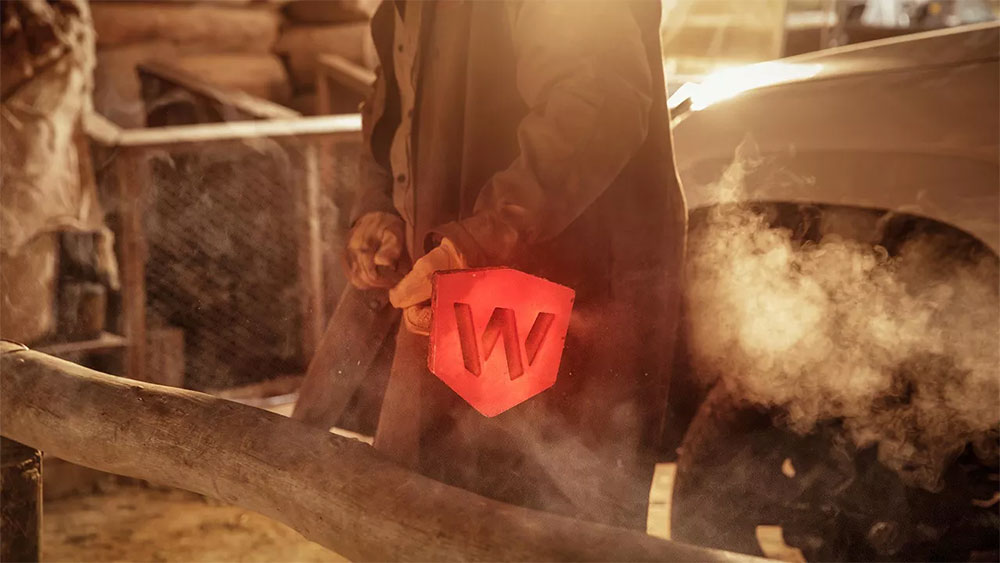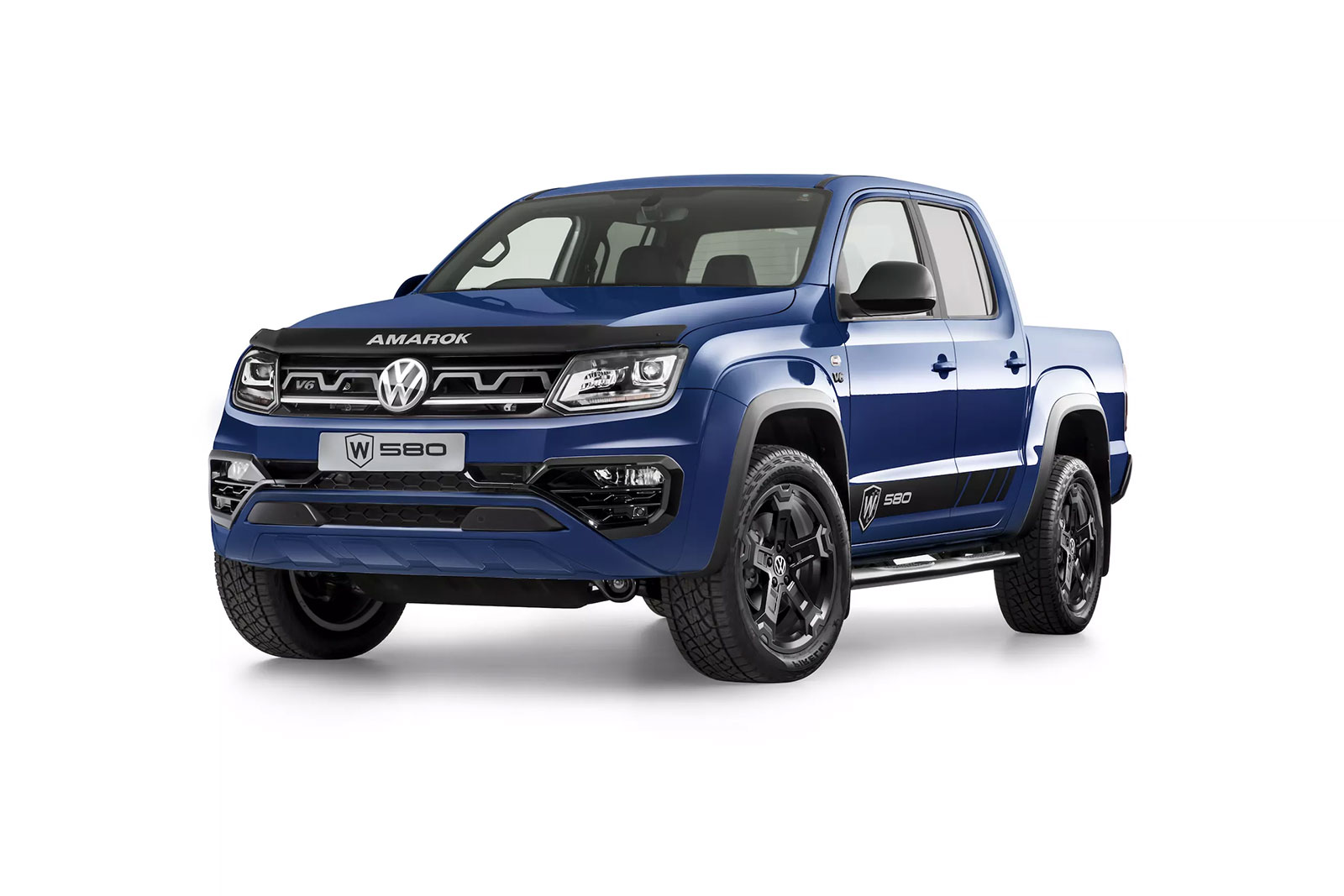 Amarok W580
Climb into raw power refined and discover enhancements such as black interior headlining, LED fog lamps, a multi-function steering wheel, tailored carpet mats, dual-zone climatronic air conditioning and much more.
Download a brochure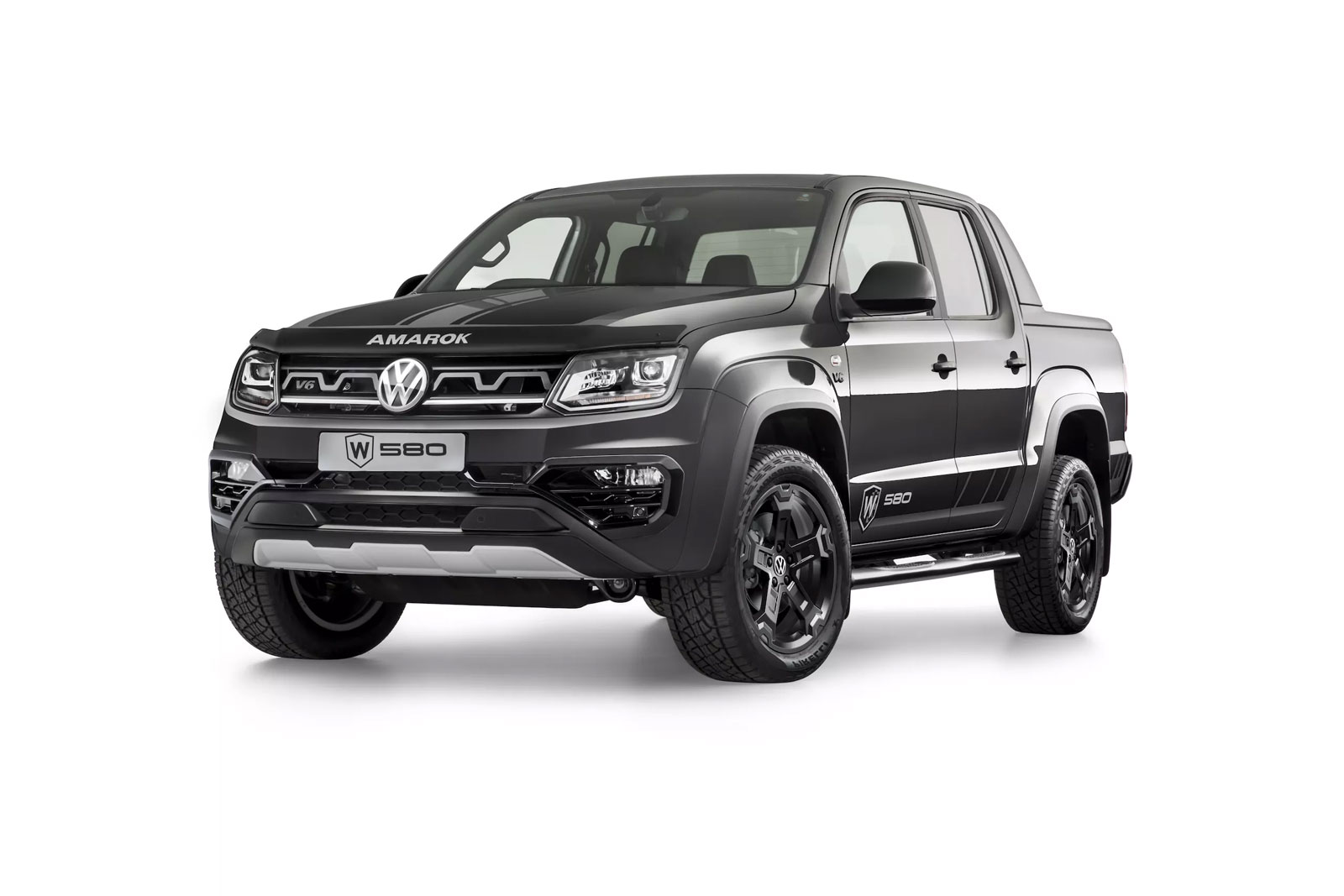 Amarok V6 W580S
A true force to be reckoned with, the W580S delivers luxury like none other with features including a sleek sail plane styling bar, electric folding mirrors, tuned twin-pipe exhaust and unique bonnet decals.
Download a brochure
Amarok V6 W580X
If you want to drive it, you'll have to wrangle it first. This off-road beast has special off-road 4x4 tuning, front suspension lift and custom body protection. And when you are off the beaten track, the custom LED light bar, lights the way.
Rules

the road

A true GT at its core, the new Amarok V6 W-Series delivers thrills like nothing else.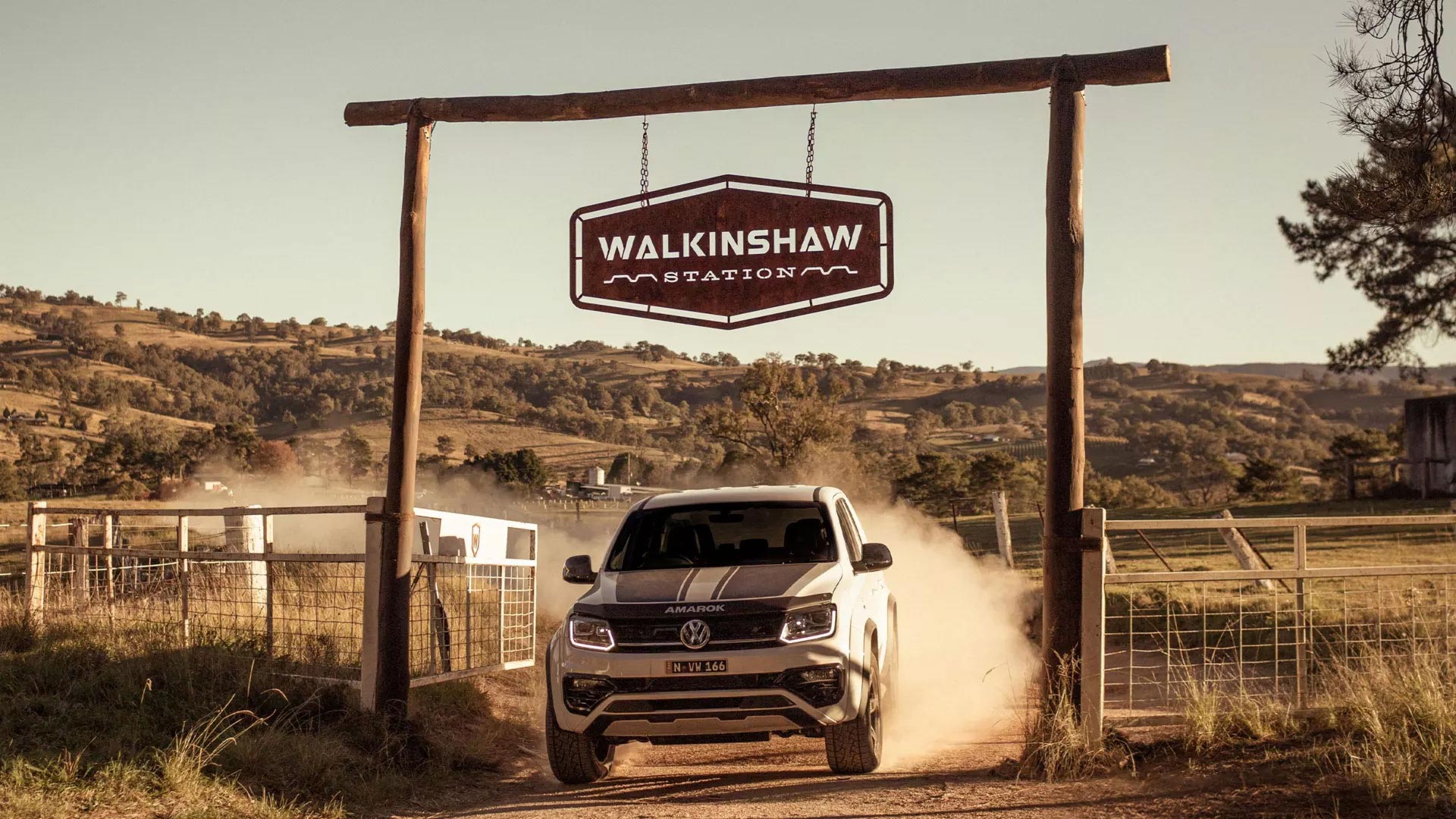 A true thoroughbred
You don't become the most powerful ute in your class without packing some serious punch. With class-leading torque, the W-Series' peak power surges to 200kW on Overboost to get from 0-100km in just 7.3 seconds.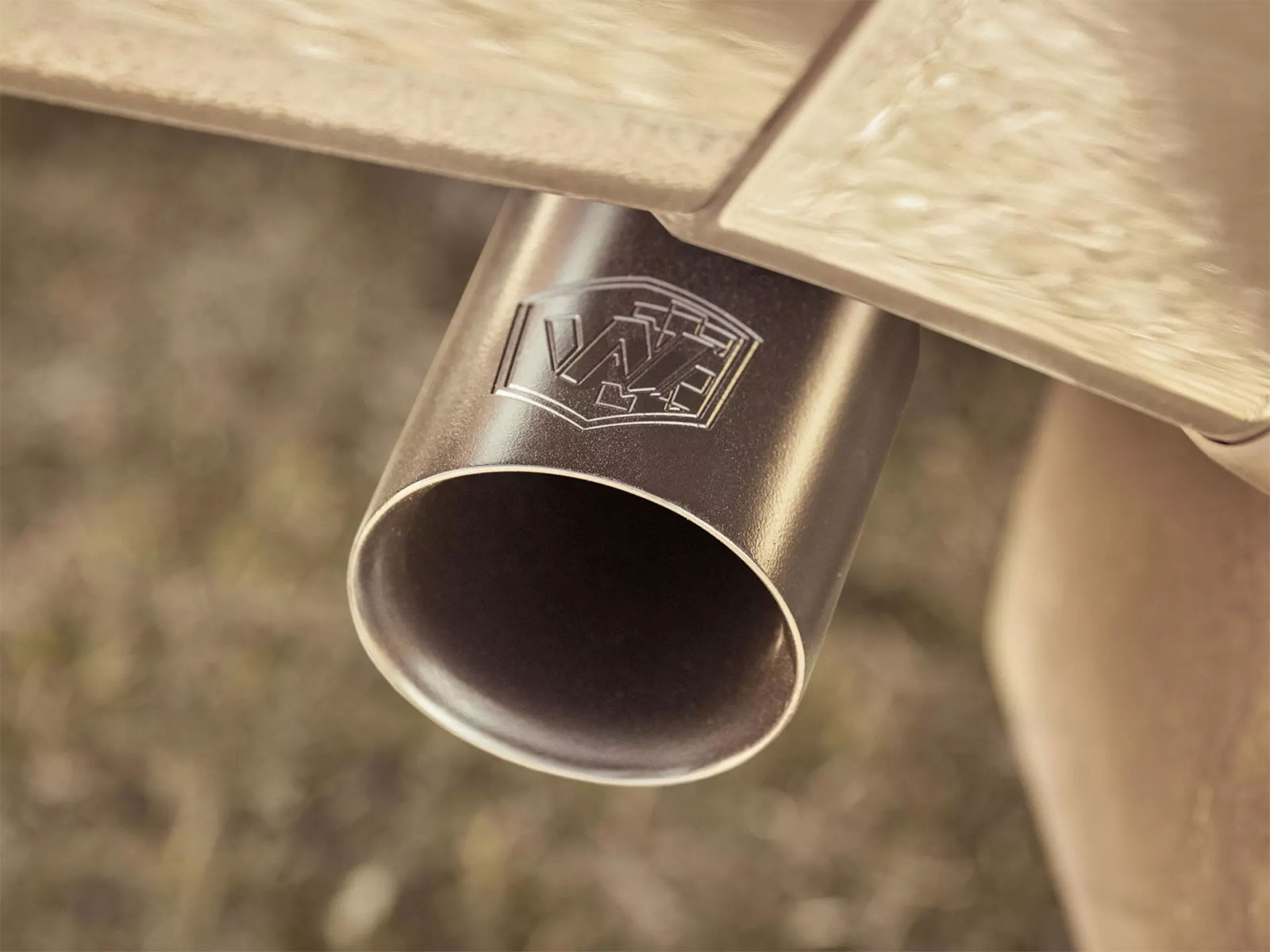 Small details, big difference
Sometimes it's the little things that truly make an impact. Take the tuned twin exhaust with branded tips for example, subtle but unique in every way.
Only available on the W580S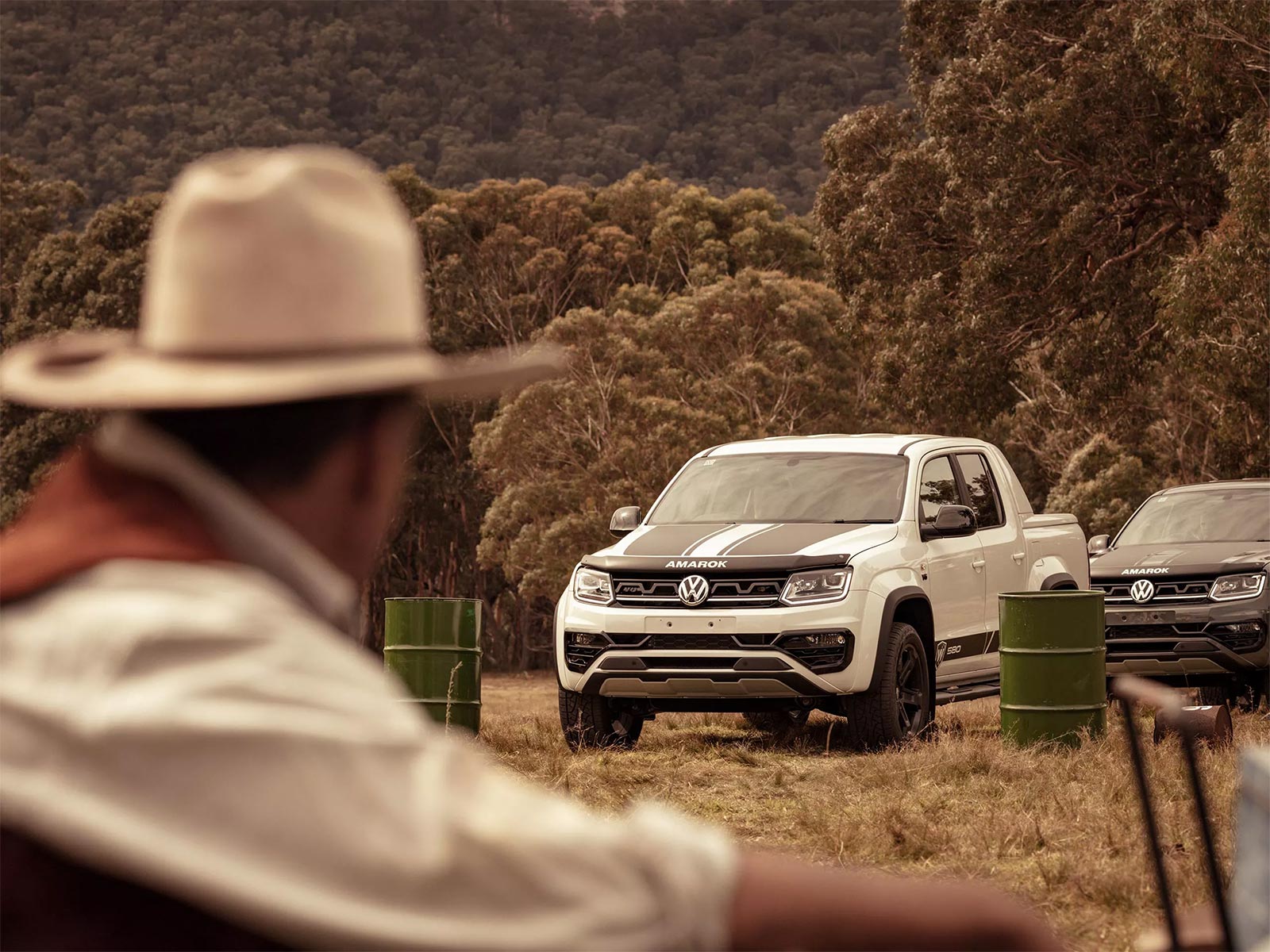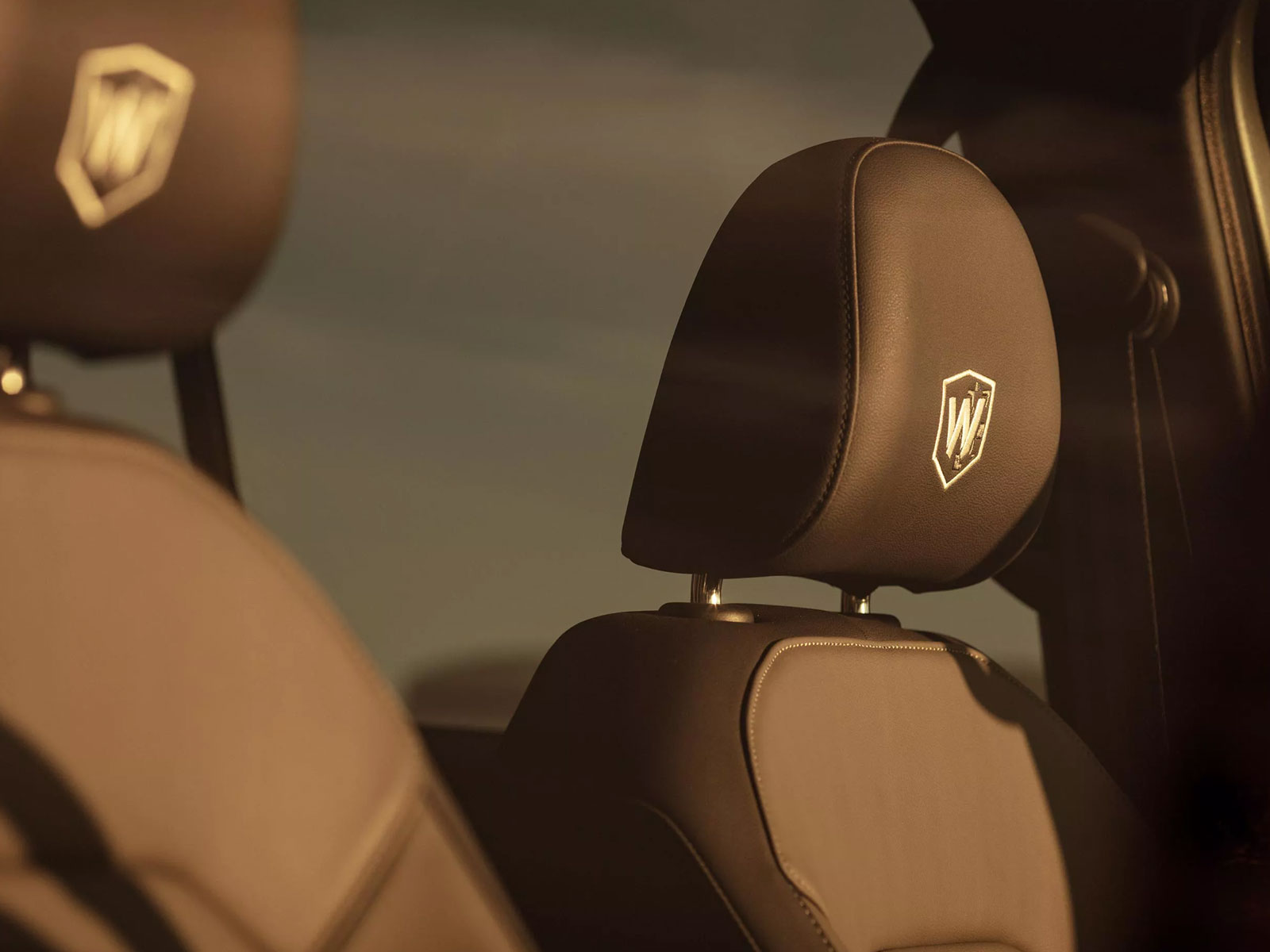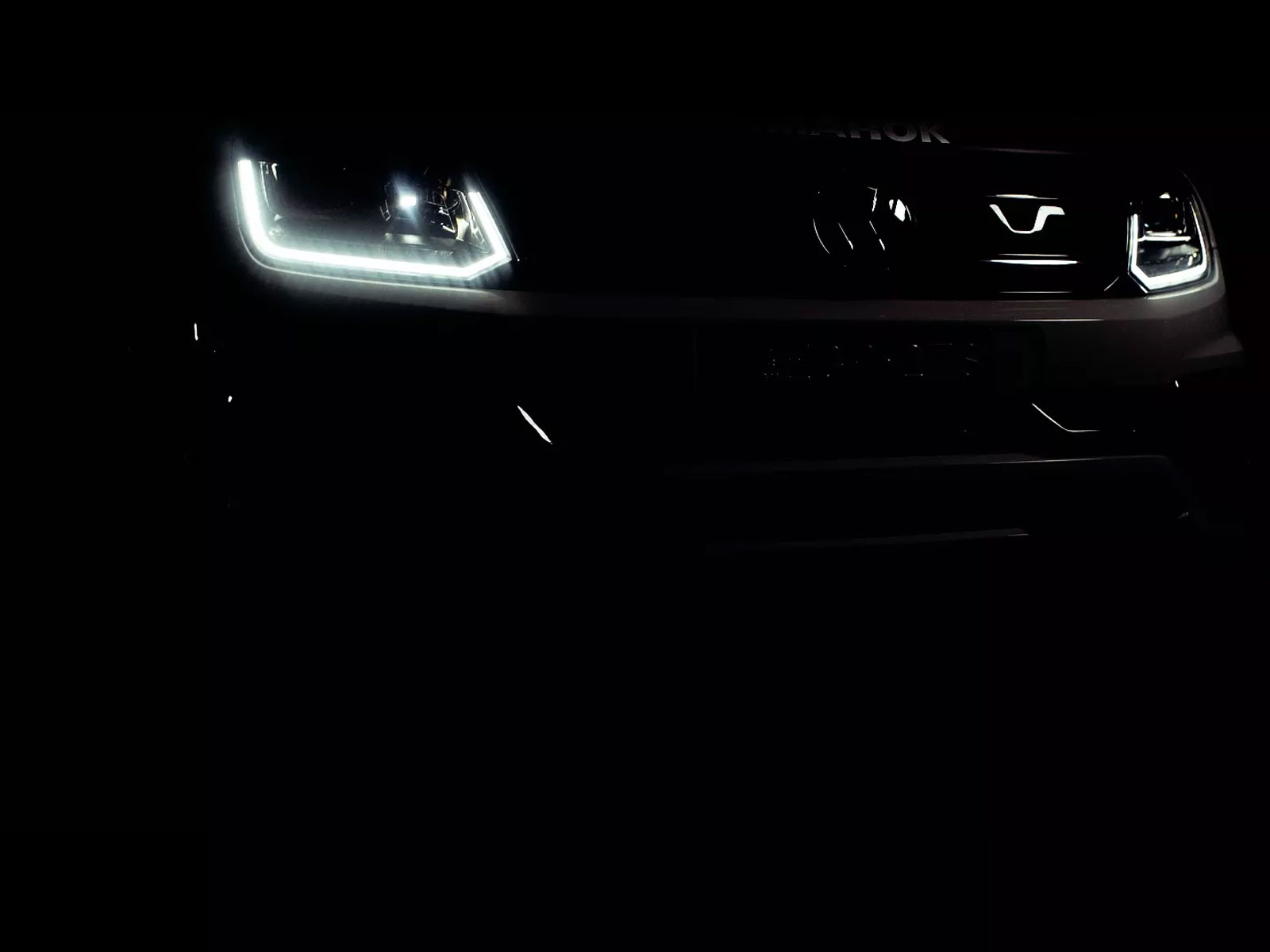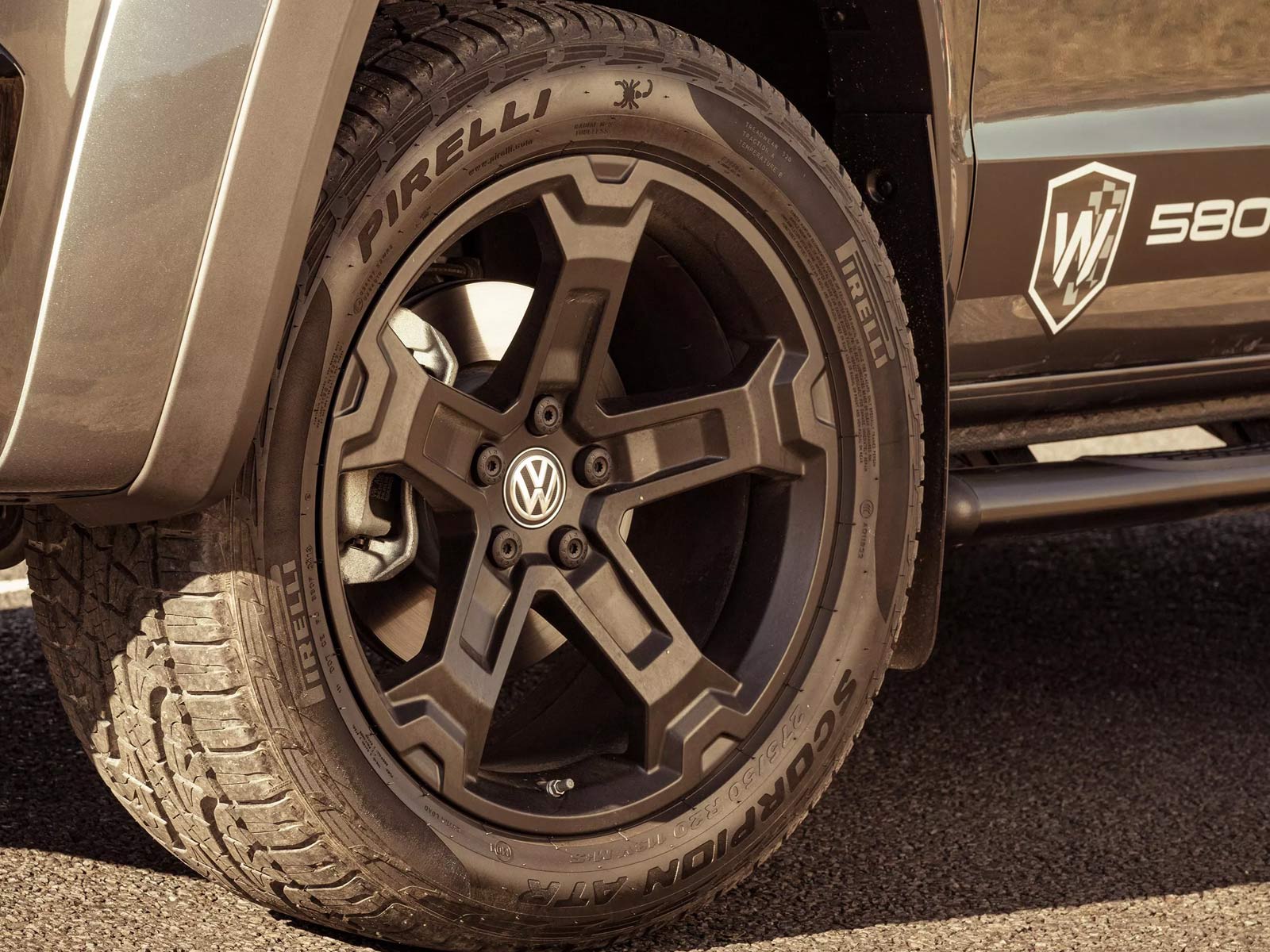 Exterior
Bigger
and better
You can always spot a pack leader and the Amarok V6 W-Series is no exception. Standing taller and wider with a completely redesigned front bumper, wheel arch flares, bonnet protector, air intake grille and unique Walkinshaw decals, this is a vehicle that demands attention.
Interior
Greatness

from within

The perfect mix of utility and refinement, the spacious cabin offers maximum comfort on every ride with luxurious Art Velour upholstery in the W580 and ergonomic electric seats in two-tone Vienna leather3 with the W580S. Plus, with Walkinshaw-branded headrests and floormats, you'll find constant reminders that you're experiencing something unique.
Lights
The eyes of
the beast
Brandishing bi-xenon headlamps with LED daytime lights and all-new LED fog lamps and surrounds, the Amarok V6 W-Series is able to light the way at any time of day or night.
Wheels
Forge
your own path
Sitting on 20" x 9" Clayton custom forged alloy wheel wrapped in large Pirelli Scorpion ATR tyres, you can enjoy the ability to go anywhere in confidence with exceptional traction on virtually any surface.
Engineered
to excel
Renowned Walkinshaw engineering meets iconic Volkswagen style.
Ready for anything
They might be reared for the road, but their suspension has been tuned to tackle any terrain. The 3,500kg Braked Towing Capacity means you don't have to be shy when you load them up either.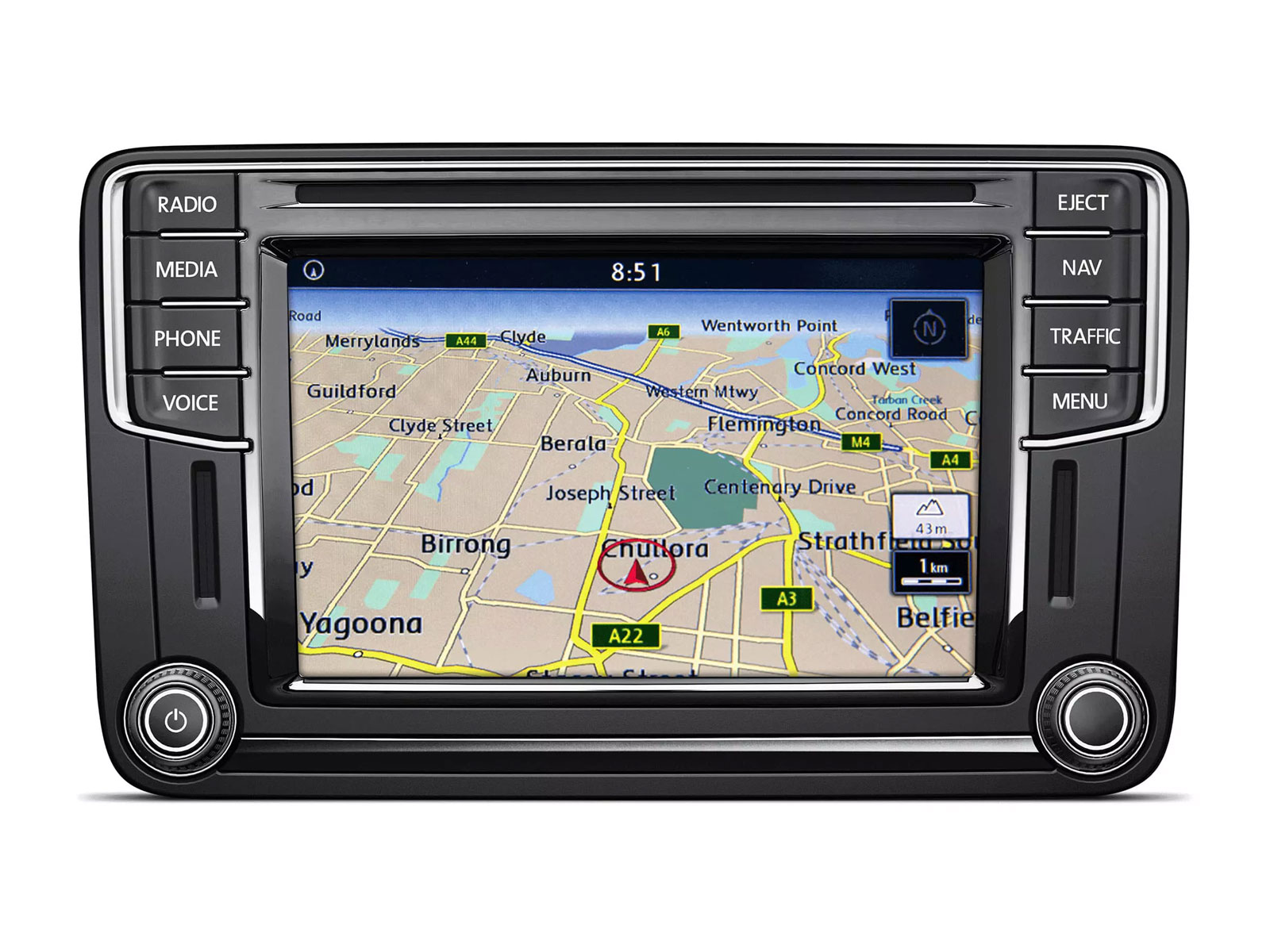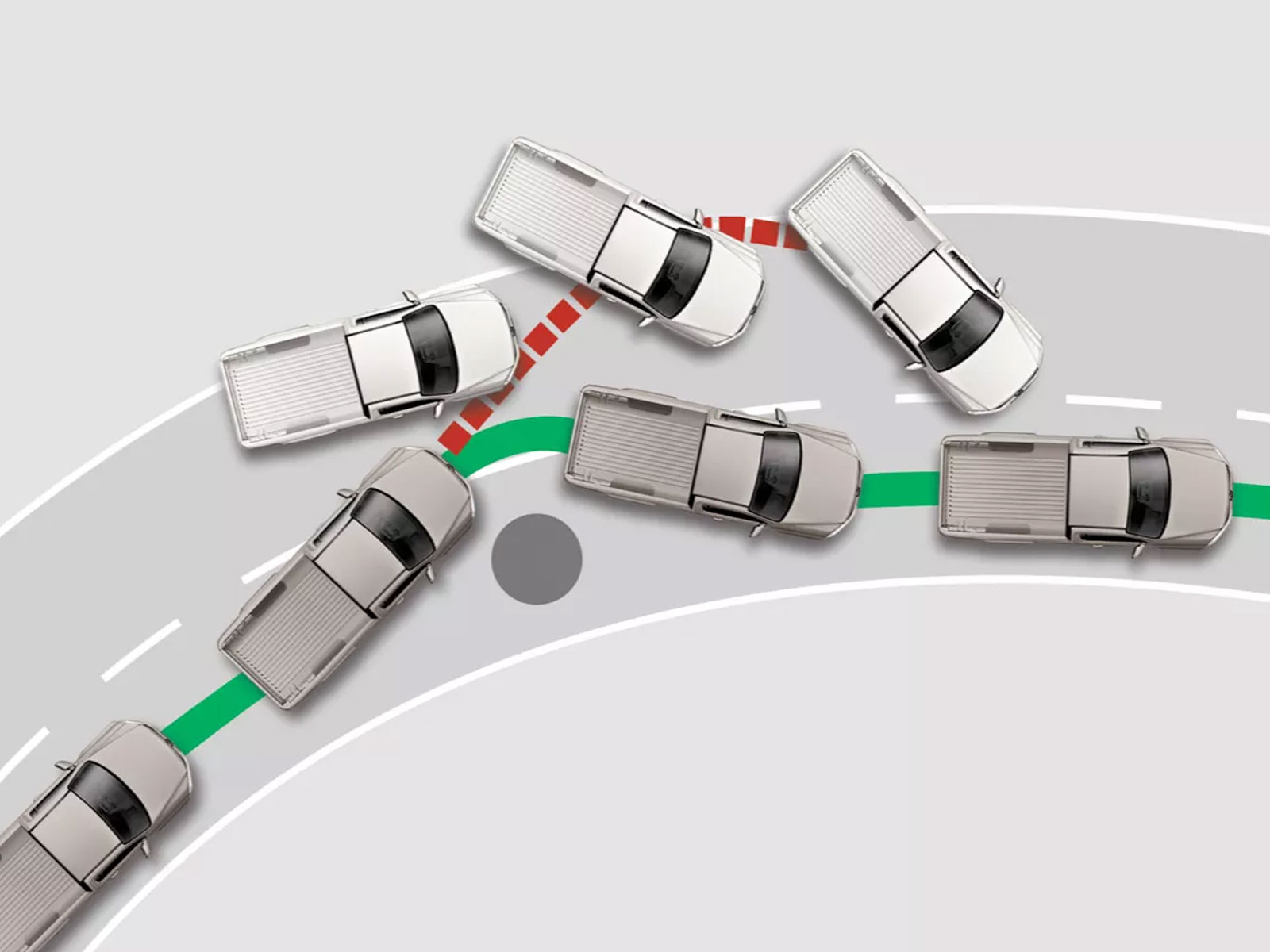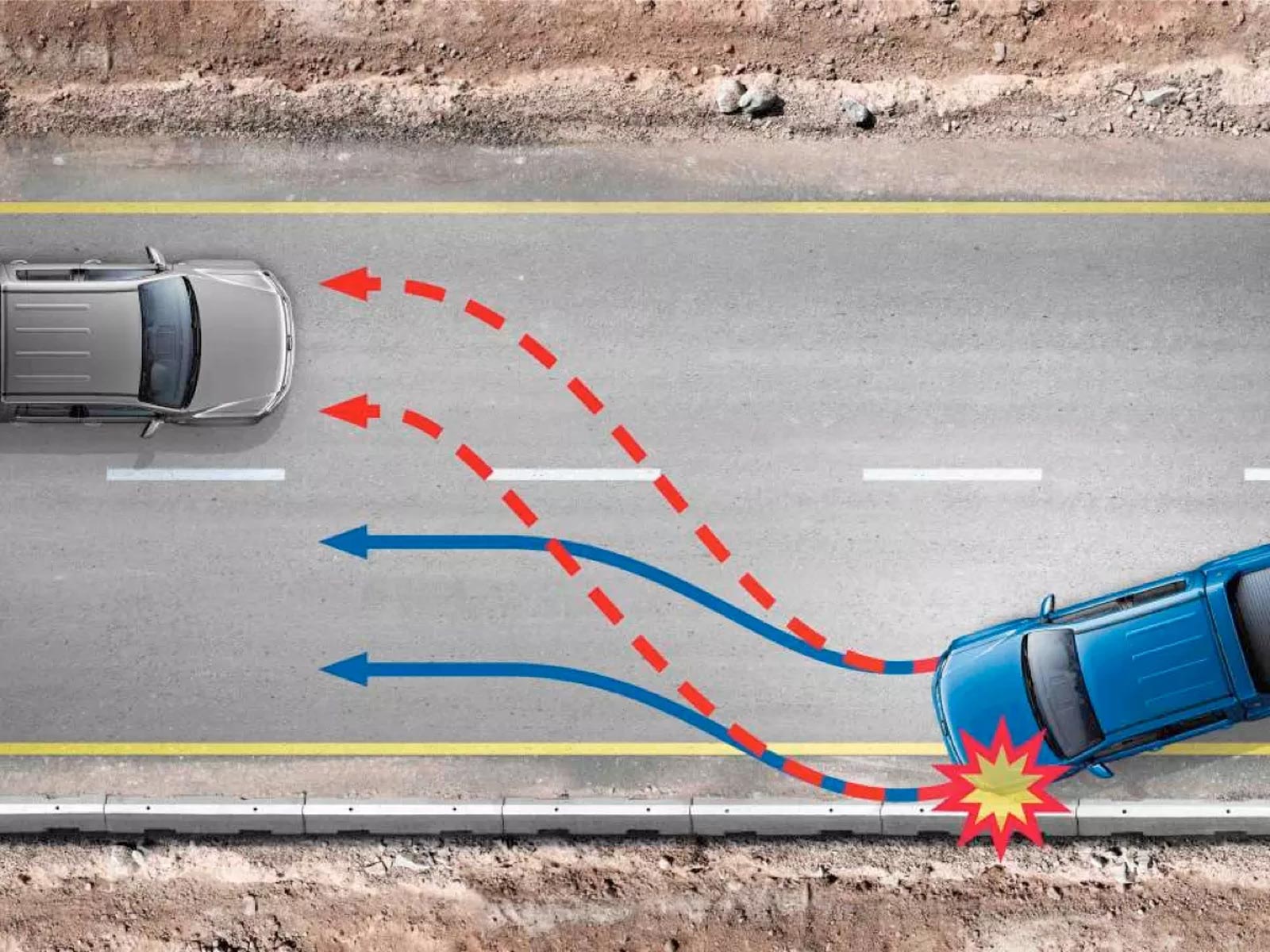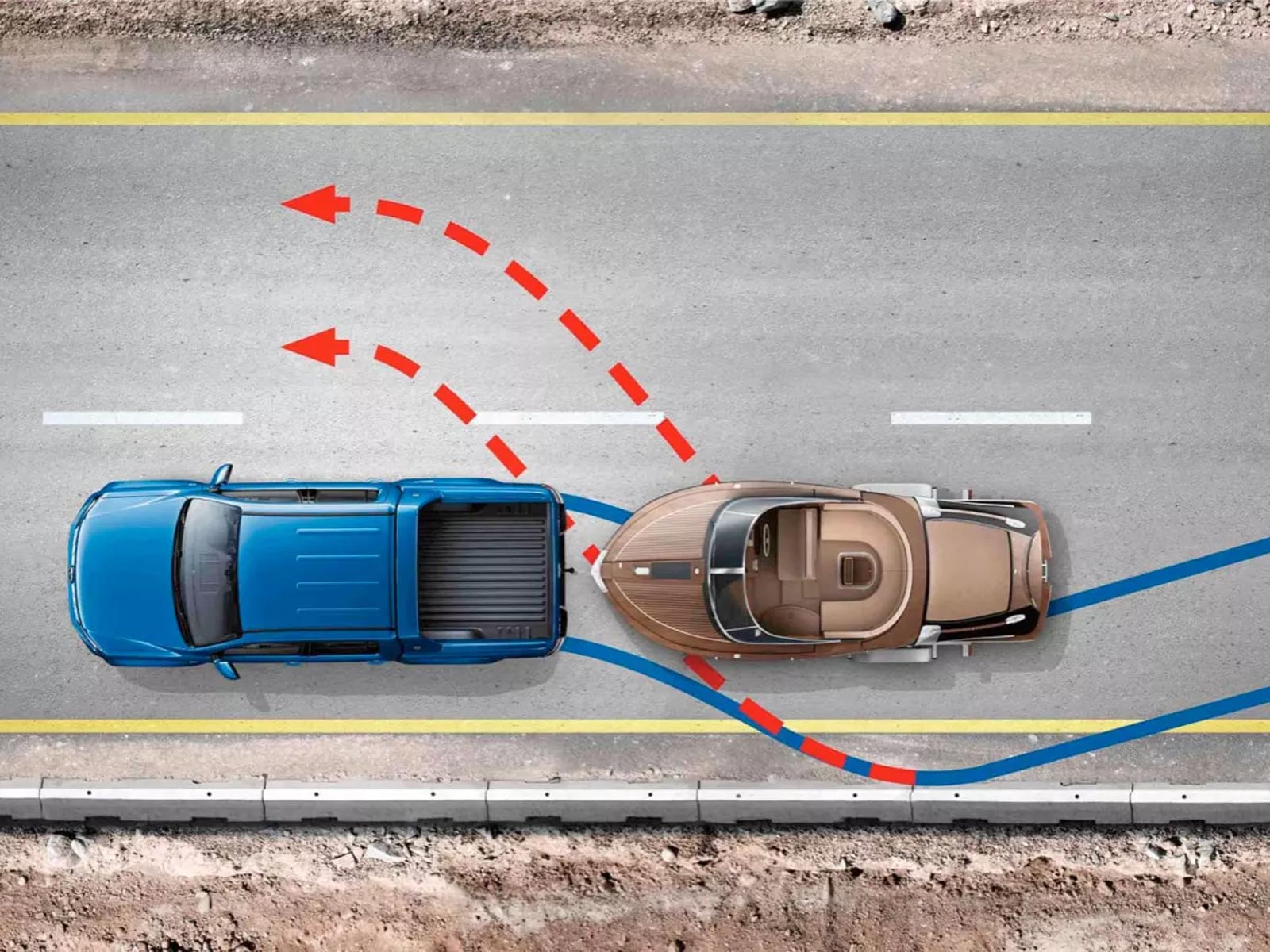 Media Systems
Born
to entertain
Boasting a crystal clear colour touch screen, the Composition Media system in the W580 and the Discover Media Navigation system in the W580S has everything you need to keep you and your passengers entertained with the latest multimedia functions, including App-Connect4 and Bluetooth®.
Electronic Stability Program (ESP) and off-road ABS
Controlled

power

Experience complete control with the Amarok V6 W-Series built-in Electronic Stabilisation Programme. Trained to prevent understeer or oversteer, the ESP kicks in if you start to skid, helping to apply the brakes to individual wheels and adjusting the engine's power output to correct the problem.

When new paths need to be forged and you head off-road, the ABS can reduce the stopping distance on loose surfaces at the press of a button. When this is activated, the wheels lock up in a controlled manner so that gravel or sand from the ground build up in front of each wheel, reducing the stopping distance.5
Multi-Collision Brake
A
protective nature
The Multi-Collision Brake system applies the brakes to slow the vehicle to 10km/h when airbag sensors detect a collision, so that a secondary impact will be lessened or avoided. During braking, the hazard and brake lights are illuminated and remain activated. The driver can take over at any time. 5
Trailer Stabilisation
Steady

as you go

Trailer Stabilisation complements the Electronic Stabilisation Program. If your trailer starts to fluctuate heavily, the system slows it down through controlled braking and reduced engine torque – steadying the trailer and increasing driving safety.5
A new
Aussie icon
Discover how this performance powerhouse was trained and tuned in one of our most exciting collaborations yet.
Next

Steps
---
Volkswagen Terms & Conditions
+
1. on Overboost
2. For illustrative purposes only. This is not an exact reproduction of the exterior colours or upholstery colours, please contact your Volkswagen dealer for further information on colours and upholstery combinations.
3. Leather appointed seats have a combination of genuine and artificial leather, but are not wholly leather.
4. App-Connect is compatible for selected apps with the latest smartphone versions of iOS and Android, active data service, and connection cable (sold separately).
5. Safety technologies are designed to assist the driver, but should not be used as a substitute for safe driving practices.